For over 40 years, Ms. Carita SafeTruck has participated in Trucking Trade Shows and Events. Ms. Carita SafeTruck founders, Carita and Merritt Mosby, considered these events essential and necessary for not only building Ms. Carita SafeTruck but to also bring Quality, American Made products to the market for the Heavy-Duty American Trucker. Legacy Products, such as Truck Safety Flags, Truck Safety Banners and Truck Safety Signs (OVERSIZE LOAD & WIDE LOAD) are important tools for Truck Safety and are what started it all for Ms. Carita SafeTruck in 1972. Even 50 years later, these Heavy-Duty Safety Products are still showcased at tradeshows alongside new items, such as our Tri-Fold Aluminum signs and Vehicle Spill Kits.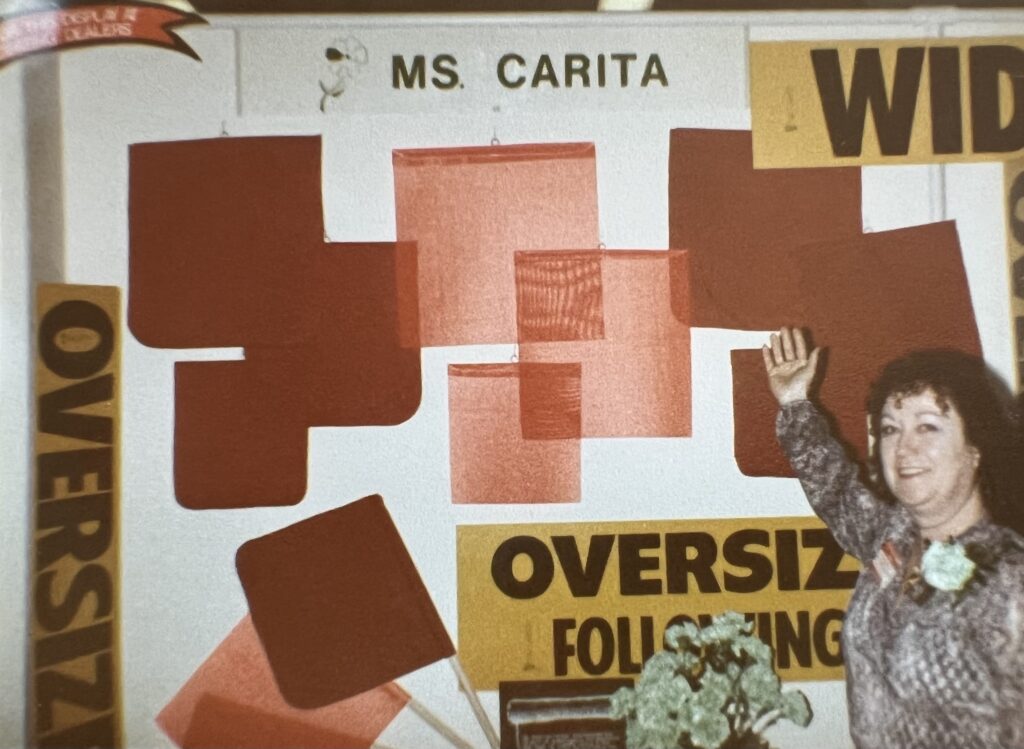 Carita Mosby showcasing product in the early 1980's
Continuing that legacy in 2023, the Ms. Carita SafeTruck team will be at multiple trade shows to meet with customers, explore new distribution opportunities, showcase top and new products, collaborate with manufacturer reps, and seek out new product opportunities. The team will start the year off at the Heavy-Duty Aftermarket Week '23 show in Grapevine, TX from January 16, 2023 – January 19, 2023. Shortly after that, they will be at the Mid-America Trucking Show 2023 in Louisville, KY (March 30, 2023 – April 1, 2023).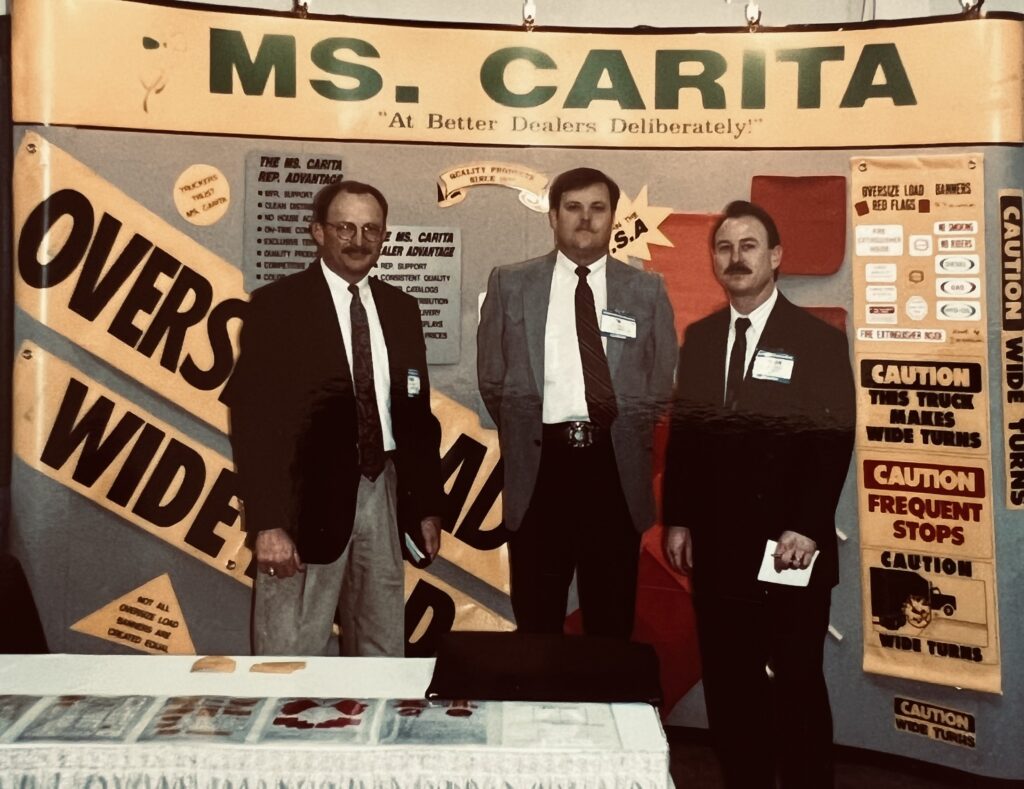 Gordon Mosby (far right) at a show in the early 1990's
Please stop by the Ms. Carita SafeTruck booth at these important trade shows and meet with Gordon Mosby (Vice President of Sales), Eric Sauls (National Sales Manager), and other members of the team. We look forward to sharing our story and our legacy as we strive to provide the Heavy-Duty Trucking Industry with quality Truck Safety Products. Bigger. Stronger. Safer. Ms. Carita SafeTruck.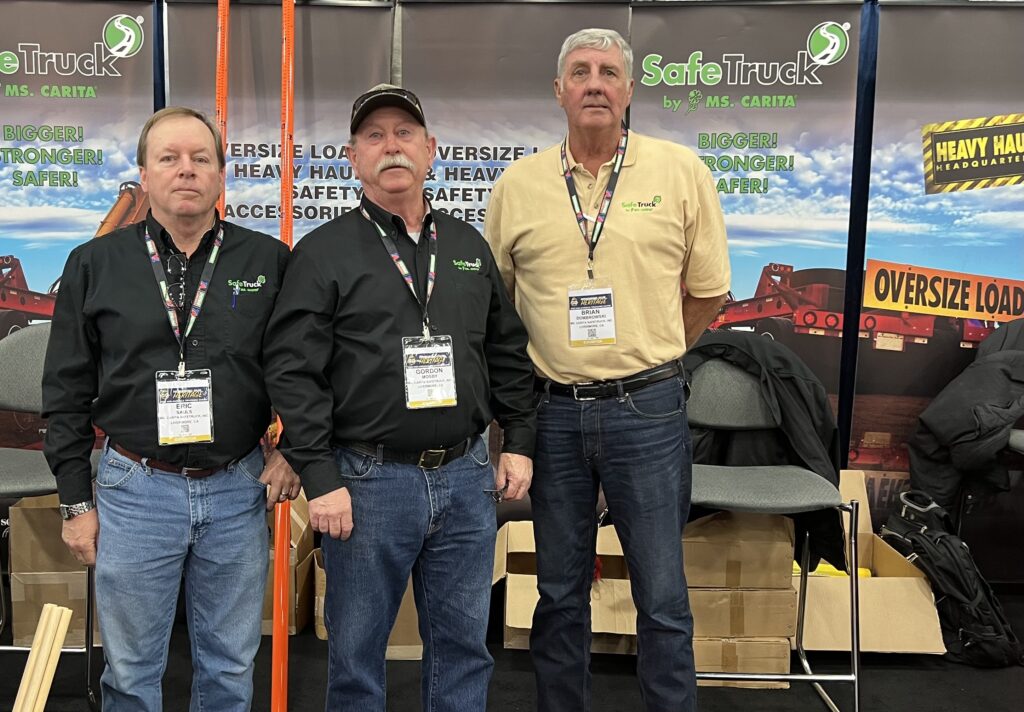 Eric Sauls (left), Gordon Mosby (Center), Brian Dombrowski (right) at MATS '22
2023 Ms. Carita SafeTruck Tradeshow Schedule
January 16, 2023 – January 19, 2023
Heavy-Duty Aftermarket Week '23
Booth #1301
Gaylord Texan Resort & Convention Center
Grapevine, TX 76051
March 30, 2023 – April 1, 2023
Mid America Trucking Show
Booth #10208
Kentucky Exposition Center
Louisville, KY 40209