RATCHET WRENCH & TARP STRAPS
When hand tight just ain't tight enough! The Tie Down Ratchet Wrench provides the leverage needed to tighten ratchet straps. We also carry quality Tarp Straps in various sizes and Cargo Strap Bands to help keep those cargo straps tangle free. Please click LEARN MORE for further information.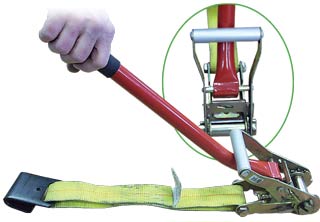 Tie Down Ratchet Wrench
"When Hand Tight Just Ain't Tight Enough!"

Solid steel construction
Heavy-Duty rubber handle
Compact and easy carrying
Made tough to last long
Made in USA
P/N: MST115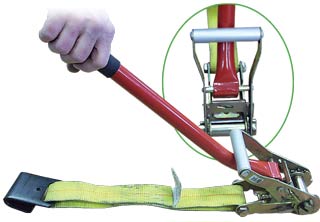 EPDM Rubber Tarp Straps
Straps are designed for restraining tarp covers on flatbed trailers. 100% EPDM Synthetic Rubber Polymer. Comes in 9″, 15″, 21″, 31″ and 41″ lengths.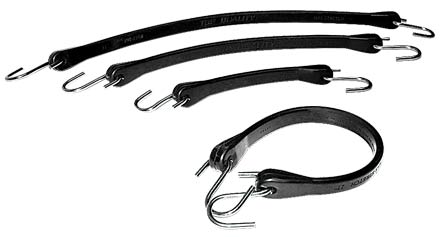 | P/N | Description |
| --- | --- |
| MSTS10 | 9″ Tarp Strap |
| MSTS15 | 15″ Tarp Strap |
| MSTS21 | 21″ Tarp Strap |
| MSTS31 | 31″ Tarp Strap |
| MSTS41 | 41″ Tarp Strap |
Warnings
Eye protection required. Do not use if tarp straps are cut, cracked, hooks are bent, damaged or corroded
Tarp straps should not be used for restraining or securing cargo
Sudden rupture or sudden disconnection while in the stretched position may cause serious personal injury
Cargo Strap Bands
Keep your cargo straps organized and ready for their next use with SafeTruck's Cargo Strap Bands. Originally designed to help truckers stay organized, our heavy-duty natural rubber bands can be used for a variety of tasks around the garage, shop, construction site, or home. Applications are unlimited.
Keep your cargo straps tangle-free and ready to use.
Organize all your heavy haul accessories!