SafeTruck carries items perfect for School Bus Safety such as STOP/STOP and STOP/SLOW Paddles and several decals to help mark emergency exits or warn other drivers that the vehicle stops at railroad crossings. Please click on LEARN MORE for further information.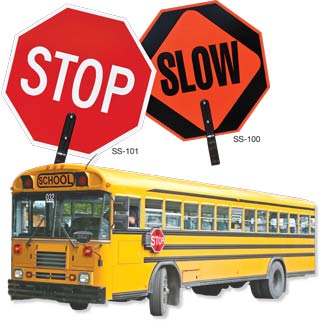 Showing 1–12 of 15 results
STOP/STOP And STOP/SLOW Paddles
Ideal for traffic control and pilot cars. Stop/Stop paddles are great for crossing guards and required on all school buses. Threaded handle for adding to longer staff. Measures 18″ x 18″ and is printed on two sides with a plastic handle. Made from lightweight plastic.