Safety Cones & Traffic Control
Safety Cones and other Traffic Control devices can be an essential item to have while on the job. SafeTruck provides quality, durable safety cones in various sizes along with reflective collars as an option. We also have STOP/SLOW paddles and handle extensions, giving you the option on which one to use.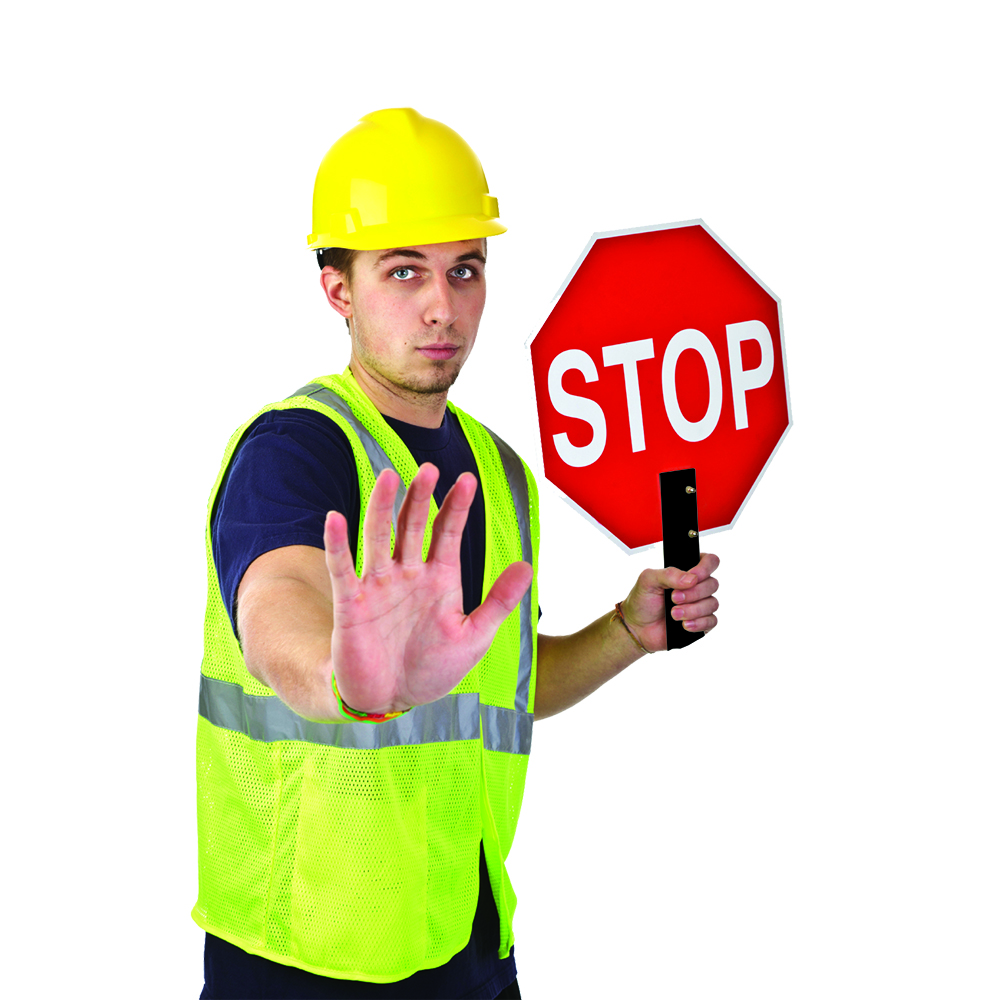 Fluorescent Orange Traffic Cones

Tough enough for any work area. One-piece, flow-molded polyvinyl chloride, anti-fade fluorescent orange color with broad base for stability. Heat resistance to 160˚. Elongation: 200%. Tensile strength: 1200 psi minimum. Hardness 80±5 conical, 75±5 base. Tear strength: 250 Ibs. psi.
P/N
Cone
Height
Top
Thickness
Bottom
Thickness
Weight
Lbs.
Per
Crtn.
12PVCS
12″
.065″
.120″
1½
30
18PVCS
18″
.065″
.120″
3
20
24″ x 24″ Stop/Slow Paddles and Extension Pole
Made of a rigid plastic substrate with non-reflective and engineering grade reflective surfaces. Features a 12" ABS plastic handle.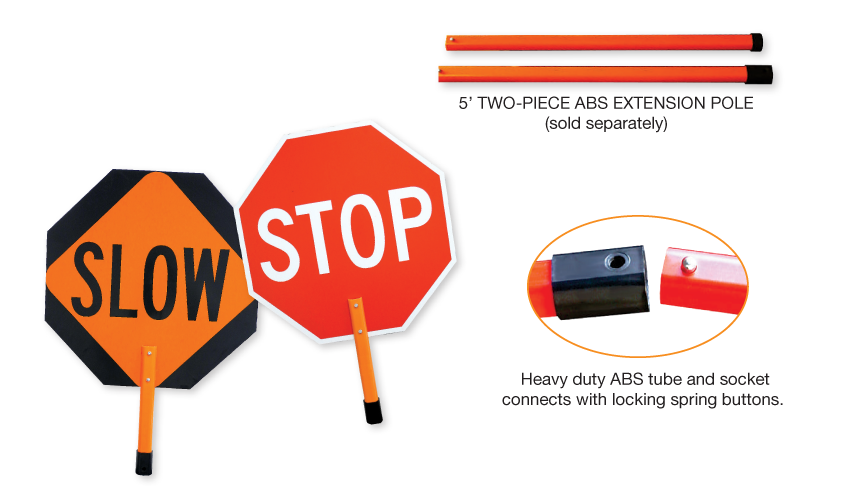 | P/N | Description |
| --- | --- |
| SS200 | Non-Reflective 24″ Stop/Slow Paddle |
| SS200R | Reflective 24″ Stop/Slow Paddle |
| SS202 | 5 Foot Extension Pole |
Double-Sided Traffic Paddles
Ideal for traffic control and pilot cars. Stop/Stop paddles are great for crossing guards and required on all school buses. Threaded handle for adding to longer staff. Measures 18" x 18" and is printed on two sides with a plastic handle. Made from
lightweight plastic.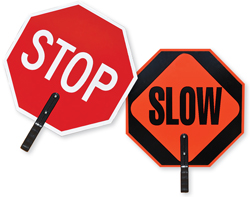 | P/N | Description |
| --- | --- |
| SS100 | 18″ Stop/Slow Paddle |
| SS101 | 18″ Stop/Stop Paddle |