As we move forward into 2023, new product releases will occur throughout the year. However, even when perusing the catalog new products can be missed. Three new products hit the Ms. Carita SafeTruck line this month. All three products impact Truck Safety.
The two new Aluminum Truck Safety Signs have been improved for easy storage with vertical hinges and a tri-fold design. Meanwhile, the new 11.5 Gallon SafeTruck Vehicle Spill Kit is an essential item for truck drivers, whether heavy haul or not.
TRI-HINGED ALUMINUM SIGNS


18" X 84" OVERSIZE LOAD Tri-Hinged Aluminum Sign (P/N: AA3H104)

18" X 84" TRI-HINGED REFLECTIVE (P/N: AAR3H104)
Still made from durable .090" premium quality aluminum, the Tri-Hinged OVERSIZE LOAD signs can be bolted to bumpers when in use. When not in use, the new vertical hinges allow for the sign to be folded flat to ½" x 18" x 22". These Tri-Hinged OVERSIZE LOAD signs are available in plain yellow background or a high intensity reflective material.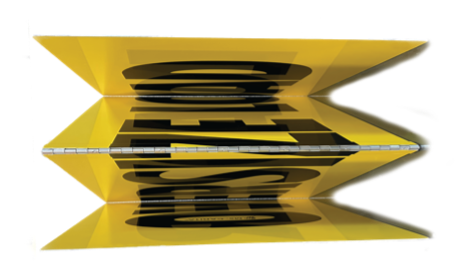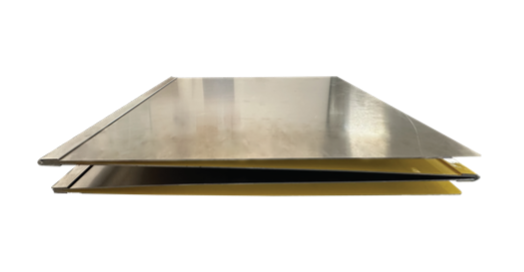 Tri-Hinged Aluminum Signs folded up for storage.
VEHICLE SPILL KIT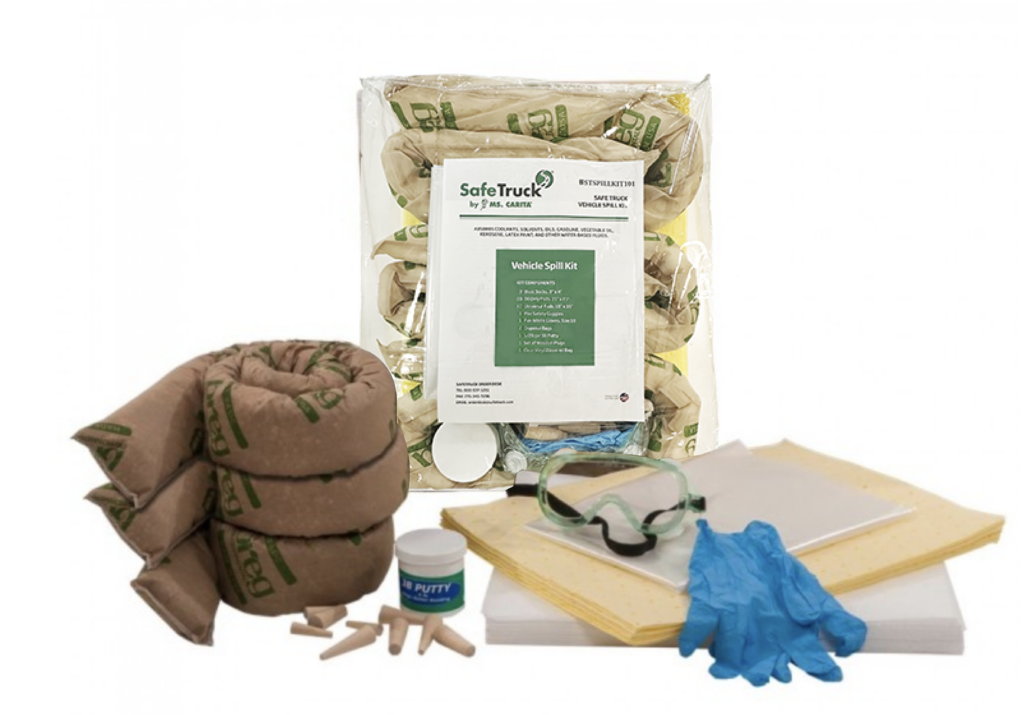 VEHICLE SPILL KIT 11.5 GALLON (P/N: STSPILLKIT101)
Having an Emergency Vehicle Spill Kit can sometimes make or break your day when an accident happens, especially in a hazmat environment. Filled with the essentials, this kit absorbs 11.5 gallons of oils, coolants, solvents, water, and non-aggressive & aggressive fluids. Packed in a zipper vinyl bag (15" x 19" x 6") which weighs only 7 lbs, these kits are easy to store in a power unit.
AT BETTER DEALERS DELIBERATELY
Our products are sold at dealers throughout North America. 
Search for a Dealer near you on our Find a Dealer page. 
For Dealers, please Ask Your Rep about our new products.